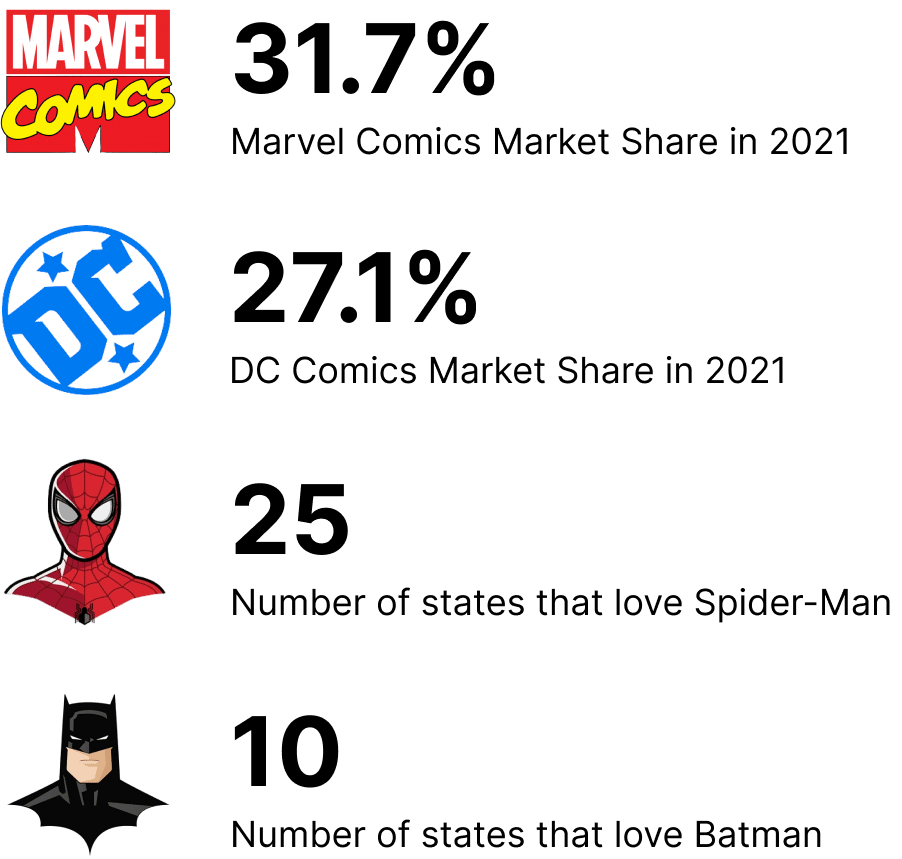 America's Favorite Comic Book Superhero by State
As the world gravitates towards comic books, the top companies Marvel and DC have seen a rise in sales. As the comic book companies pivoted in to the digital space during the pandemic, the market size grew by over 60% from 2020 to 2021. This includes both the digital and print sales. While Marvel recorded a market share of 31.7% in 2021, DC wasn't far behind with 27.1% of market share.
Wisevoter delved in to America's favorite Comic book superhero by state. The results were interesting; Spider-Man won the hearts of 25 states giving Marvel fans an easy win in this battle of DC vs Marvel however the 2nd favorite was Batman winning in 10 states followed by Superman taking the 3rd positon by coming out on top in 4 states. Overall the DC vs Marvel battle was won by Marvel Fans taking over 32 states in America.
Top 5 Superheroes by State