We research, you decide
We've got the expert info and political tools to help you vote, donate, and engage with purpose and passion.
Want to crush every issue in 5 minutes or less? Let's begin.
Find your political soulmate
Discover the issues, candidates, organizations, and causes that matter most to you. See the political landscape, rank the contenders, receive issue insights, and support your favorites online and offline.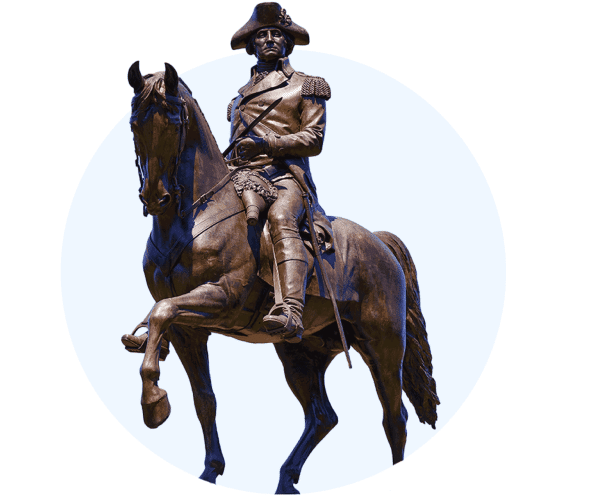 ABOUT US
Be like George Washington
Our nation's first president believed that an enlightened citizenry was the foundation of an enlightened democracy. Learn how we're building on his legacy to empower a new era of citizens, voters, and leaders.
HEALTH
Should the government mandate mask wearing?
CRIMINAL JUSTICE
Should the police be de-funded?
CULTURE
Is kneeling during the National Anthem unpatriotic?
ECONOMY
Should the wealthy pay more taxes?
EDUCATION
Should families receive school vouchers?
TECHNOLOGY
Should cryptocurrency face greater government regulation?
POLITICS MADE SIMPLE
Get more engaged — it's totally free
Uncover your real position
Dive deeper and discover how liberal or conservative you are on a specific issue or if your beliefs defy convention.
Amplify your voice
Decide between advocating privately, engaging on social media, or getting involved at local or national scale.
Meet your match
Save your key issues and positions to match with the candidates and causes you'd love to support.