Why Wisevoter
We provide citizens, voters, and elected officials with the information, insights, and tools that amplify democracy in the modern age.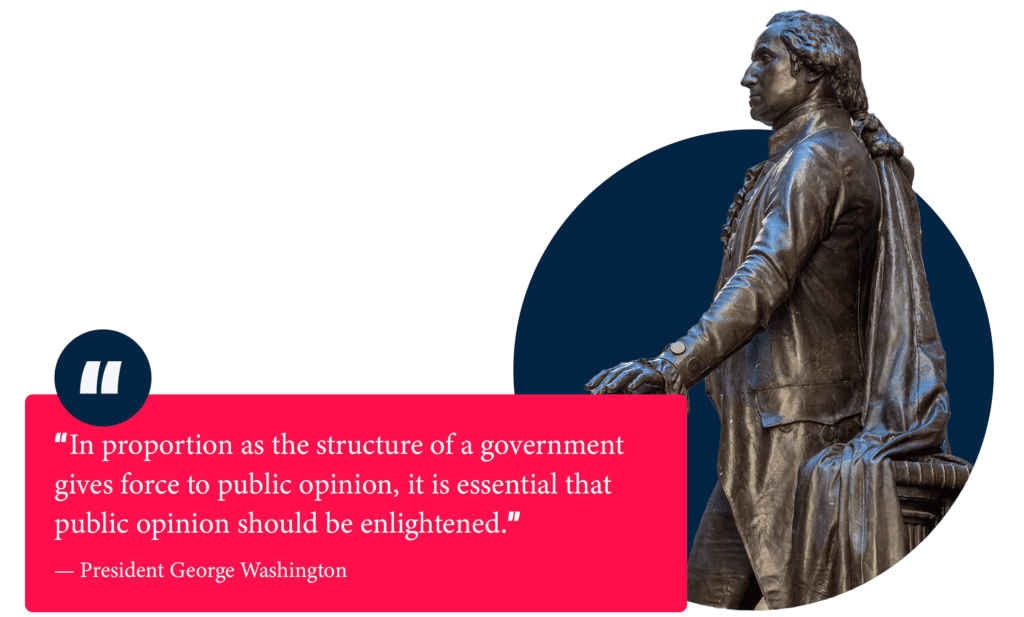 Our History
Wisevoter was founded by Ben Kaplan in the aftermath of three seismic events in the year 2020: The global pandemic, the economic shutdown, and widespread political unrest due to socio-cultural movements like #blacklivesmatter.
As a student of leadership principles, Kaplan wondered whether a model of healthy debate, elevation of the greater good, and citizen empowerment could help solve some of the most difficult challenges of modern times.
Kaplan drew upon his background as a syndicated columnist, author, TV pundit, digital content publisher, and founder of a global marketing agency to create the Wisevoter organization and digital platform.
Our Mission
Explain key issues
We believe that to make the best decisions voters should dive deeper to understand both sides of an issue.
Engage new voters
We want to bring new voters of every age, background, and ethnicity into the political process.
Elevate our leaders
We recognize that local elected officials need better tools and training to become more effective.
Engage the community
We know that real change starts at the local level with local events for families, schools, and communities.
Support the media
We understand that both traditional and nontraditional media play a critical role in an enlightened citizenry.